Which Home Additions Offer The Best Return on Investment?
Homes are built so that we can have a comfortable existence. Over time, our families begin to grow and the things we collect start taking up more space. Pretty soon, and before we know it, our needs have changed. Suddenly we find that more space is required. Here is when home additions offer the solution.
Whether your in-laws are moving in, you have a new baby on the way, or it's time to separate the kid's rooms, a home addition is a great option that will not only solve all your problems, but it will also add value to your home.
Let's take a look at what could influence the cost of a home addition and some of the main problems you may encounter during your project. And while we're at it, let's also explore the prime options that will offer you the best return on investment (ROI).
The Best Home Additions To Get
Repurposing and expanding is the answer for many families that require more space yet don't want to move to another residence. Generally, major home remodeling projects should only be done if you are planning to stay in the home for several more years and not simply just for a resale.
If you are planning to sell, it's always recommended that home additions are kept minor. It would be improbable to say that a home addition can repay every dime spent. However, according to the latest costs vs value reports, over the past couple of years home additions have been gaining value annually.
Here are the top home additions that modern homeowners opt for:
| Room Addition | Cost | Value | ROI |
| --- | --- | --- | --- |
| Attic Bedroom | $51,696 | $39,908 | 77.2% |
| Outdoor Deck | $10,471 | $7,850 | 75% |
| Basement | $68,490 | $48,194 | 70.4% |
| Second Story | $171,056 | $118,555 | 69.3% |
| Garage | $52,382 | $33,938 | 64.8% |
| Family Room | $86,615 | $58,807 | 67.9% |
| Master Suite | $115,810 | $74,224 | 64.1% |
| Luxury Bathroom | $79,380 | $45,006 | 56.7% |
| Midrange Bath | $42,233 | $23,727 | 56.2% |
| Sunroom | $75,726 | $36,704 | 48.5% |
Interested in seeing a more in-depth cost breakdown of the most popular home additions? We put together this home addition cost guide to help you create a budget and calculate how much your particular project will cost.
Always consider natural light in your home design. Quite often, homeowners will sacrifice natural light for more square footage. Remember, square footage isn't the 'be all and end all' of a home's resale value. Natural-light within the home can actually increase your ROI as well as attract more buyers.
5 Of The Best Home Additions To Build

Home additions are a serious undertaking that may require a lot of money, time, and man hours to complete. If you want to make sure you get the best return on investment, consider the following 5 options:
1. Garage Addition
Making use of extra space on the property by building a garage is a very popular home addition. The best thing about a garage is that the options are endless. This home addition offers up to 81% return on investment.
No matter what you want to do, you can make it work. If you need extra room later, you can even convert the garage into extra rooms or office space. The cost to build a garage will average anywhere between $7,500 and $86,000, depending on various factors.
Benefits of a Garage Addition
safe car storage
extra household storage
convert into workshop
convert into playroom
options for future expansion
2. Sunroom Addition
People always seem to gather in a sunny room. The versatility of a sunroom addition allows it to function as an any-occasion room. Whether it's a dining room, indoor pool, kitchen, or private spa, sunrooms offer great value for your family.
The natural light of a sunroom also allows you to save on energy consumption throughout the year. The overall cost of building a sunroom is around $72,000 on a national average. This can be a lot less depending on the design choices you make, but the benefits of building a sunroom can outweigh these costs once you bring the beauty and energy of nature into your home. For building a sunroom, you can also expect a return of 49-59%
Benefits of a Sunroom
improved quality of life in the home
elegant finish
fast construction
any occasion room
improved energy consumption
3. Room Addition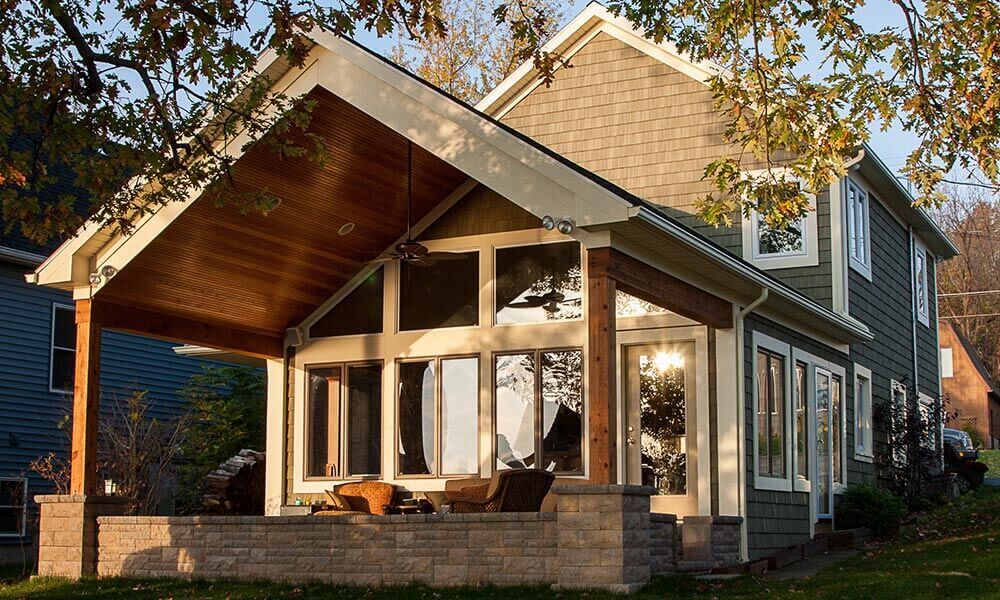 Room additions are one of the most popular upgrades for homeowners. Having an extra room can solve many problems with the much needed extra space. The addition of a kitchen, dining room, bedroom, or bathroom will not only add value to your family's lifestyle, but also to your home.
These are the type of additions that will have the highest return on investment. It's hard to pinpoint an exact ROI due to the many factors involved.
It's hard to pinpoint an exact ROI due to the many factors involved. However, the cost of a home addition can set you back anywhere between $7,500 and $50,000.
Benefits of a Room Addition
more space
room for more family
don't have to move
add home value
4. Second Story Addition
The construction of a second story home addition quite often has a ripple effect on the rest of the house. Your property can take a significant boost in value with a second-floor addition, especially if you have a beautiful view. While it can be an expensive project to undertake, the benefits can drastically outweigh the costs. Again, due to so many factors involved, it's extremely hard to pinpoint an exact return on investment for this type of project.
However, a good design is essential, which will take time. Second-story additions usually cost between $105,000 to $225,000, but in some instances, they could be as high as $450,000.
Benefits of a Second Story Addition
additional living space
save space building up
best views
double your living space
5. Outdoor Deck
Building a deck is a great way to increase property value. It will also make your yard more functional year-round and outdoor decks are visually appealing too. This can be further be enhanced by matching it to your home's design and color scheme.
When compared to the average home addition, the cost to build a deck is significantly lower. On a national average, the cost of building a deck falls between $10,000 and $25,000 depending on the design, size, and materials chosen. However, the average ROI comes in at about 57%.
Benefits of an Outdoor Deck
a place to host
aesthetic appeal
extra space
cheap and fast to complete
increased home value
When a Home Addition Damages Resale Value
There's no denying that home addition will add value to your property, but in some cases, it can actually damage the chance of a better resale value.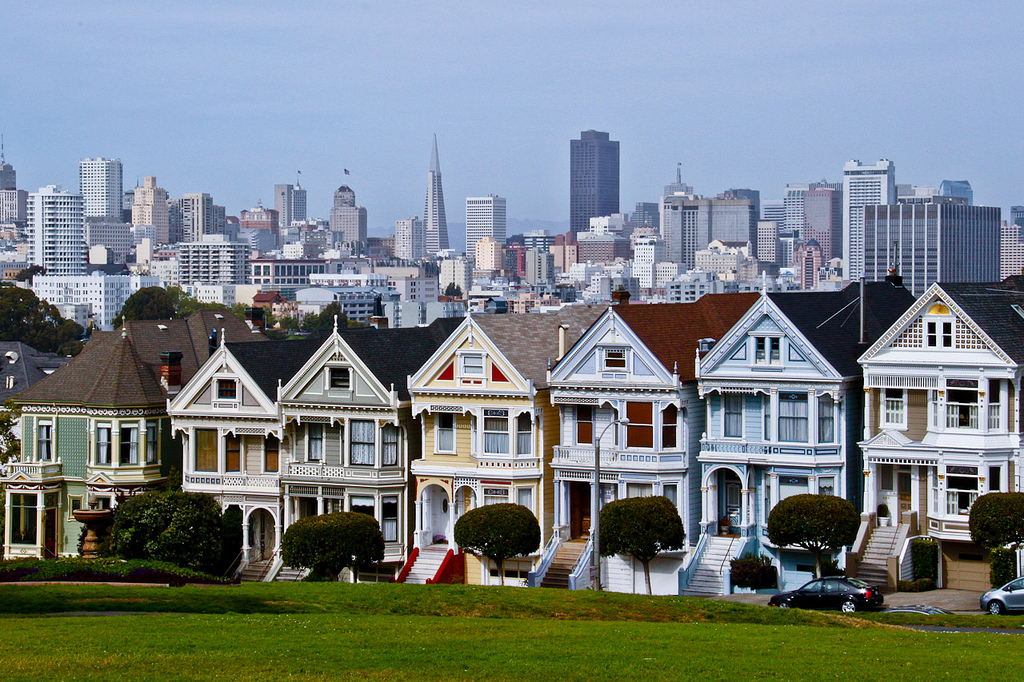 A new home addition needs to match the rest of the home's architecture and style. Things like roofing tiles, rooflines, windows, colors, bricks, and chimneys are all important details that should be uniform throughout the design. This is also true for homes in your neighborhood. Designs need to be consistent with their surroundings.
It is also important not to increase your property's square footage by too much as it can significantly increase your yearly property taxed. Preservation programs like the Mills Act actually encourage restoration and downsizing of properties to their original size. This can, in some cases, reduce property taxes from $50,000 to $13,000 annually!
Always speak to a professional realtor when considering a home addition. They know property sizes and value in various neighborhoods and will be able to give you advice on your proposed home addition. Compare this to other homes in the area so you can better gauge your ROI.
Best Time of Year For a Home Addition
Construction can take place any time of the year. However, planning your home addition at the right time of year can lower overall expenses and make the project just a little bit easier. One of the best times of the year to plan for home addition is January, so look for contractors you can meet with for a consultation in early summer when product prices are at their lowest.
Fall is the busiest time of the year for contractors, so prices are much higher. It all takes a bit of time to create plans, find the right contractor, and order building supplies. If you haven't purchased materials, you can often find good deals on seasonal end-of-winter sales.
The Problem with Home Additions
When it comes to a home addition project, the two challenges most homeowners face, no matter the size of the project, is budget and time constraints. Working on a budget can be tough, but it could actually work to your advantage.
Budget Constraints
A tight budget forces homeowners to find creative, economic solutions that may not have been discovered if there was an unlimited amount of money to splash. While being on a budget can be a bit restricting and even frustrating at times, it has proven to be a golden opportunity for many.
Time Constraints
Home renovators and contractors are well aware that the construction timeline can often be set back by unknown or hidden issues. These inevitable problems often occur when breaking through old walls and opening up new spaces.
Other Factors
Previous homeowners may also have taken shortcuts during their remodel, or even worse, a bad DIY job. Before you know it, you could be spending a big portion of your budget on the cost of a plumber or electrician. This also highlights the importance of using a reputable and trustworthy contractor during the construction of your home addition, so be sure you take the time to hire the right contractor.
Hiring The Right People
Thanks to technology and the rapidly evolving building industry, you don't have to deal with just one construction pro at a time. Design and building firms have created teams of professionals to deal with each section of the construction.
Teams may consist of an architect, building professionals, interior designers, plumbers, and electricians. This can all make the design and construction process run a lot smoother. If you would like to get in touch with local professionals for a FREE building quote tailored to your project, simply enter your home zip code in the space on this page.